Tech Tools Driving the Wichita CRE Industry
Here at NAI Martens we are constantly looking at how we can use the latest tools to help our team offer the best service in Wichita by improving our marketing, expanding a listing's exposure, and efficiently managing time-consuming bank-office processes.  Our friends at NAI Hunneman recently put together this list of top tools that are being used in the commercial real estate industry, we are already using many of these same tools in our business.
Marketing Tools
Technology changed how real estate marketers present client properties. Thanks to virtual reality, a buyer no longer needs to see a space in person before initiating an offer. VR technology captures spaces with incredible detail. Buyers tour properties anytime from anywhere. Augmented reality is equally exciting because real estate marketers can impose a client's branding into a space to show them the potential. A report on virtual reality by Goldman Sachs estimated the real estate market will represent $2.6 billion of VR/AR use by 2025. Top industry VR/AR providers include Matterport and VR Global.
Certain commercial spaces may be better represented through drone photography. This is especially true for spaces where marketing potential retail locations would benefit from an aerial sense of the property's placement amongst the surrounding amenities. These video tours are marketable across numerous platforms, social and MLS. Here at NAI Martens we employ a licensed drone pilot and have a commercial model drone to make sure your property looks its best.
The most essential tool agents and brokers rely on is an intelligent customer relationship management solution (CRM). Today's CRM solutions either offer marketing options or integrate with other marketing software providers. Agents use CRMs to better market properties to the right potential buyers, set up drip email campaigns, chase leads, and much more. Top CRMs built specifically built for the commercial real estate industry include Apto, Clientlook, and REthink CRM.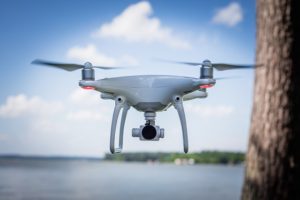 Real Estate Listing Tools
In a 2016 survey by theBrokerList and Buildout, 72% of respondents said they regularly used listing tools. Exposing a listing to as many potential buyers or leasing representatives increases chances of success. New service providers aid both ends of the spectrum: the agents that need to promote and the clients searching for the right location. Take Digsy. These experts help those searching for commercial real estate find the right space. RealMassive streamlines an agent's marketing efforts and keeps them in charge of the listing information. Loopnet and Commercial Search are two other top providers of commercial real estate sale and leasing information with additional marketing opportunities.
Big Data for Real Estate
The power of big data unlocks actionable steps real estate professionals use to maximize their efficiency and success rate. Over 72% of commercial firms encourage the use of comparative market analysis software, according to a 2016 profile of real estate firms. VTS is a leading leasing and asset management platform for a reason. The real-time access to data and market intelligence generates easy-to-use reporting for better decision making. Compstak is another provider of real estate data. Using the power of crowdsourcing, Compstak helps researchers, lenders, investors, and other real state representatives find and trade the comparables they need. Other data and analytics service providers like REIS and Real Capital Analytics (RCA), apply market intelligence to vacancy rates, rent levels, new construction, and more to guide brokers and agents.
We take data very seriously here at NAI Martens. We are the only commercial real estate firm in Wichita that keeps real-time statistics of the Wichita Market. Our research staff is out in the market on a daily basis confirming sales and leases, tracking occupancy and reporting back to our brokers on what is happening in the market.  That gives us insite that no other firm can offer.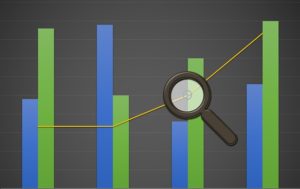 Software to Improve Efficiency
Commercial real estate professionals no longer need to visit a central office every day to conduct business. Smartphone apps allow us to schedule appointments, sign and send contracts, search listings, and complete other work for our clients. The majority of marketing and CRM providers have mobile apps or online access. A few other mobile tools assist for real estate agents stay productive on the go. Lease Matrix provides lease analytics in minutes. 360 Panorama stitches together 360-degree photos of a space using a phone. Document signing apps like dotLoop and DocuSign make it easy to electronically signed documents from anywhere. Other non-industry specific tools like Evernote keep real estate professionals organized or allow for digital document storing and sharing like Dropbox.
This is just a sample of some of the tools that are used to assist the real estate process.  At NAI Martens, our main goal is to meet your needs.